Year 7 and EYFS
Transform the experience for families joining your school or nursery. Remove hassle and admin for busy parents!
Offer a personalised admissions experience to your prospective families.
Maximise the numbers of students in your school. Take away the time consuming, manual work in your admissions office and give your students the best start to their school journey.
Transform the customer service at your school.
Families complete application forms from home on any internet-connected device. Free up your time to deliver a seamless transition into your school and a personalised admissions service.
Speed up the admissions process for your school…
Streamline your admissions process and convert more students.
Easy 123 - Step 1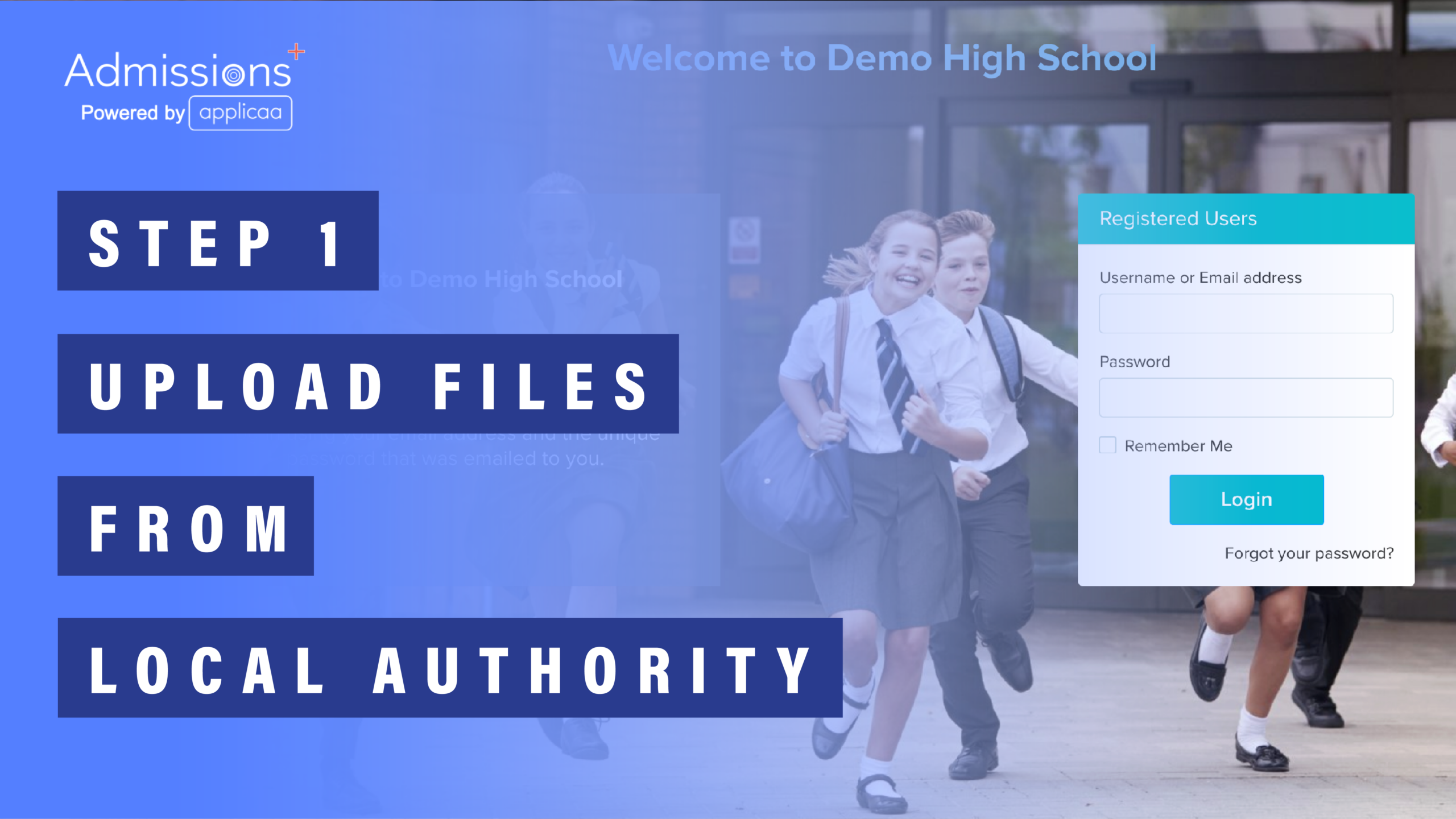 1. Upload file from Local Authority
Securely upload the ATF or Excel spreadsheet received from our Local Authority.
Prepare a welcome email to go to parents.
Send a welcome email to parents from the system with ease.
Parents then log-on and complete their own forms online.
Easy 123 - Step 2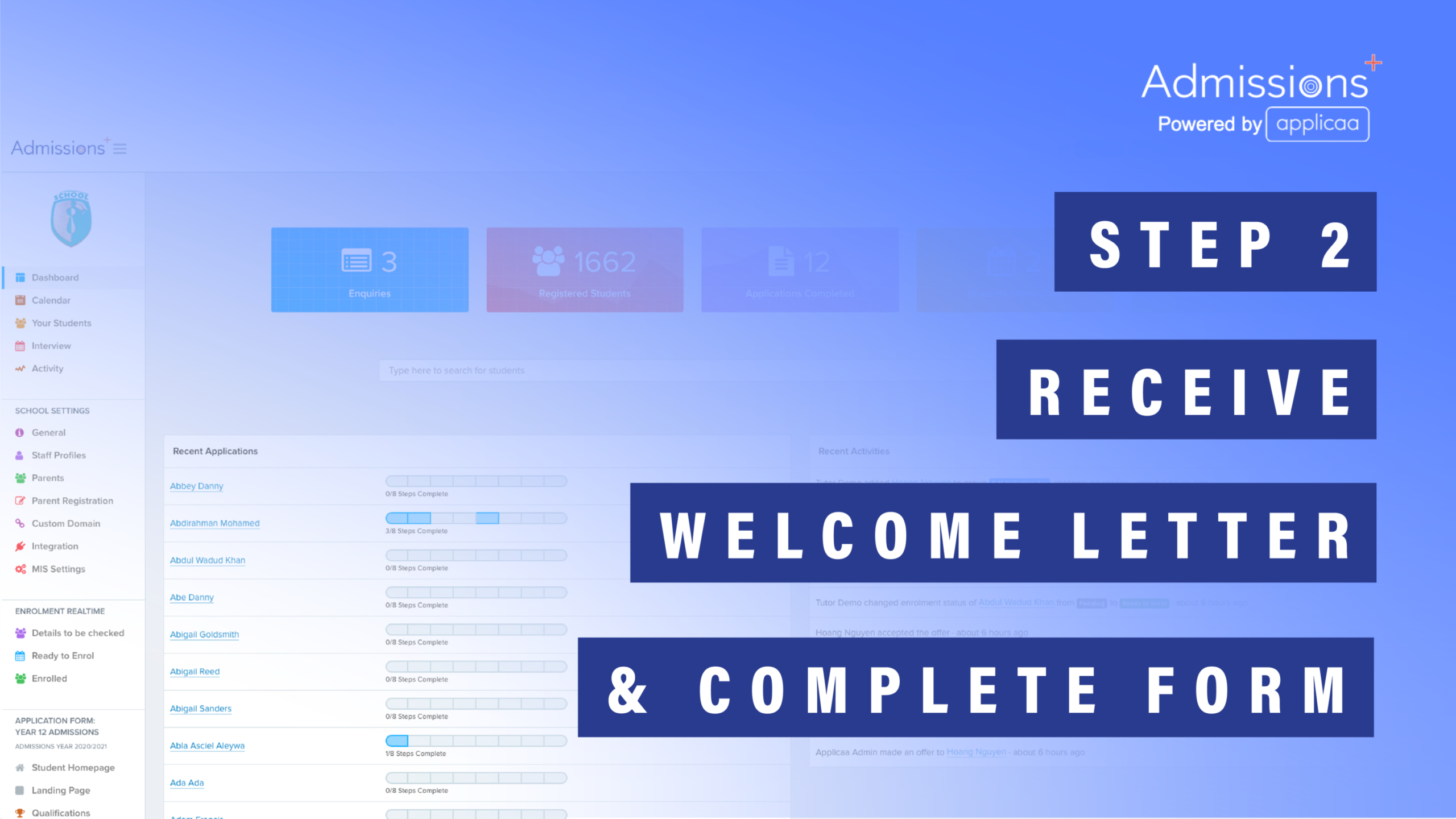 2. Receive Welcome Letter & Complete Form
Parents complete admissions forms from the comfort of their own homes on any device.
Parents upload important documents (e.g.: Passports, Birth certificates and medical records)
Sign legally binding documents with e-signatures
Easy 123 - Step 3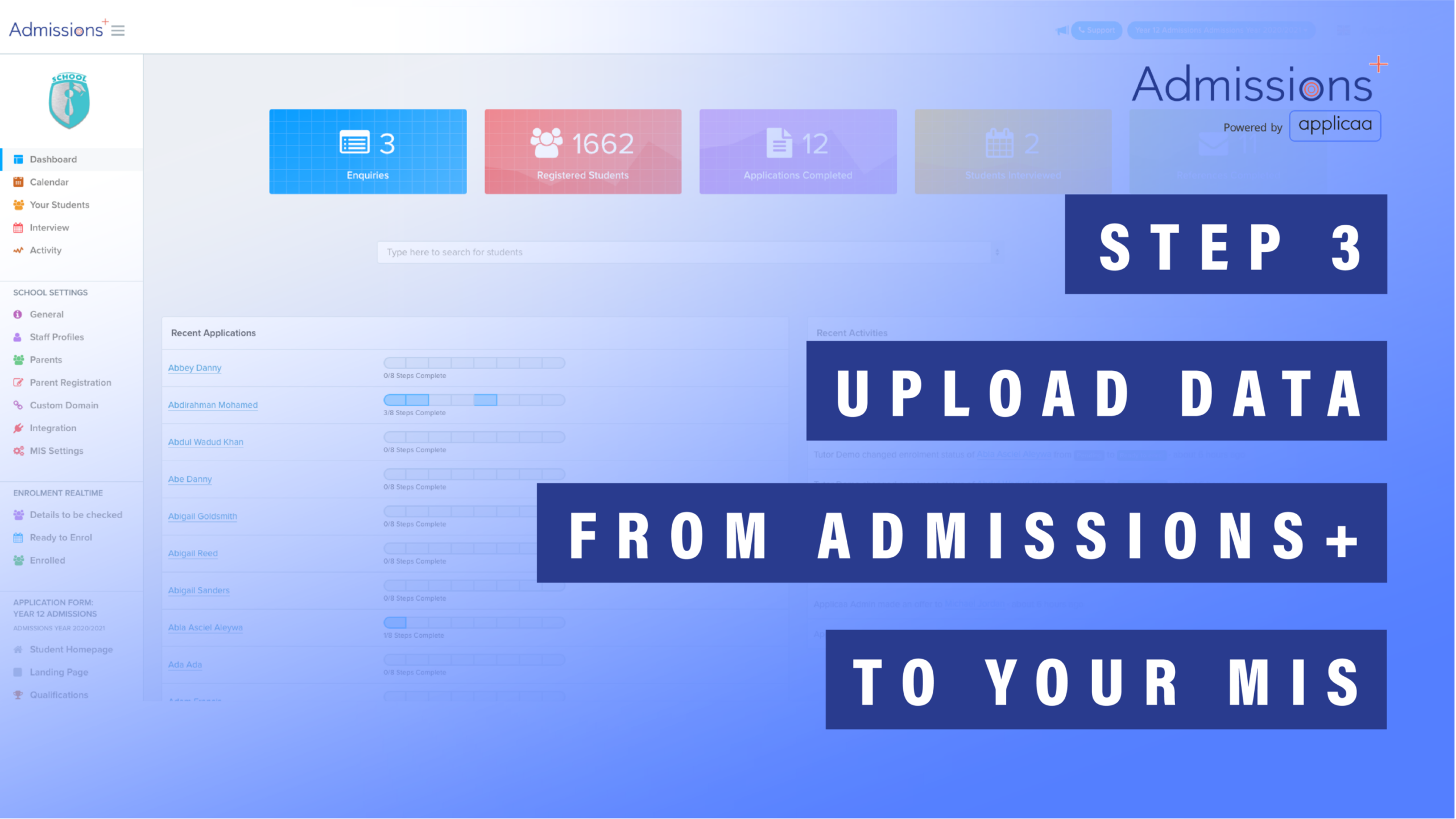 3. Upload data from Admissions+ to your MIS
This is where the magic happens….
Automatically transfer the data parents have entered online to your school's database.
Learn more about integrations by clicking below
Faith Schools can deliver online reference forms for families.
No need to ask parents to complete long paper forms. They are busy families and don't have time! With Admissions+, everything is completed digitally using an iPad, PC, mobile phone, tablet, or laptop. Quick and easy!
Easy referencing for faith schools
Parents complete information online
Send link to their place of worship
Remaining information is added online
Student data is securely stored
Data is transferred to school database