Are you part of a group of schools or a multi-academy trust? Did you know Applicaa has developed a Group Dashboard which shows real-time information across all of your schools?
MATS that love Admissions+ Ark Girls Learning Trust GDST Fairfax White Cathedral Trust
Thinking Trust Redhill AET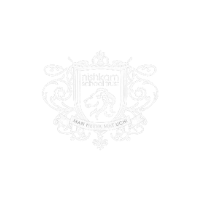 Nishkam
Admissions+ is used by several large school groups including AET, ARK, and United Learning. The Group Dashboard aids multi-school management by showing data across schools at a glance.
"With the MAT dashboard, we'll be able to do cross-school analysis" Sarah Dawson
Click to view the video where Sarah Dawson from ALET MAT explains the benefits of the MAT Dashboard for trusts and school groups.
View multiple school data in one place
See admissions targets and current level
Plan more strategic marketing
Create easy, up-to-date reports for SLT
View live updates on no. of enquiries, registrations, offers and acceptances.
See what MATs using our group dashboard say!
Sarah Dawson - AET
"We were so pleased that Applicaa had developed the MAT Dashboard as this has really helped us to see a top level
overview of the admissions numbers in each of our schools. We can see what schools we need to focus on and put further resources into supporting that school"
Executive PA to Joanne Harper – Chief Executive Officer ALET
AET
"The MAT dashboard easily enables us to see the progress all our schools are making, allowing us to make quick interventions. Being able to create and share content and push out to all our schools, saves time and ensures consistency across the Trust."
Joe Nicel, Marketing Manager
Academies Enterprise Trust
Redhill Academies Trust
"The MAT dashboard has saved so much time as I can instantly see applications in all the Sixth Forms. This has helped us be more strategic in our marketing. As we move forward it will also help us to have a more consistent approach across the Trust especially when sharing key messages. It is also proving to be invaluable for staffing and curriculum planning as I can see the numbers for each subject across all academies".
Ms Susan Sharp, Trust Director for Post 16
HABERDASHERS' ASKE'S FEDERATION
"We are very impressed by the MAT Dashboard, it gives us an early understanding about our potential applicants and the progression that has been made in their application forms. From a MAT perspective, consolidating real time information across our schools helps us to continually improve and tailor the experience to make changes that are notably impactful through better results".
Phil Bourne, Director of Insight and Analysis
Complete this form and get your FREE MAT Dashboard set up within 24 hrs!
Complete this form to request the set up of a MAT / Group Dashboard for your group of schools.